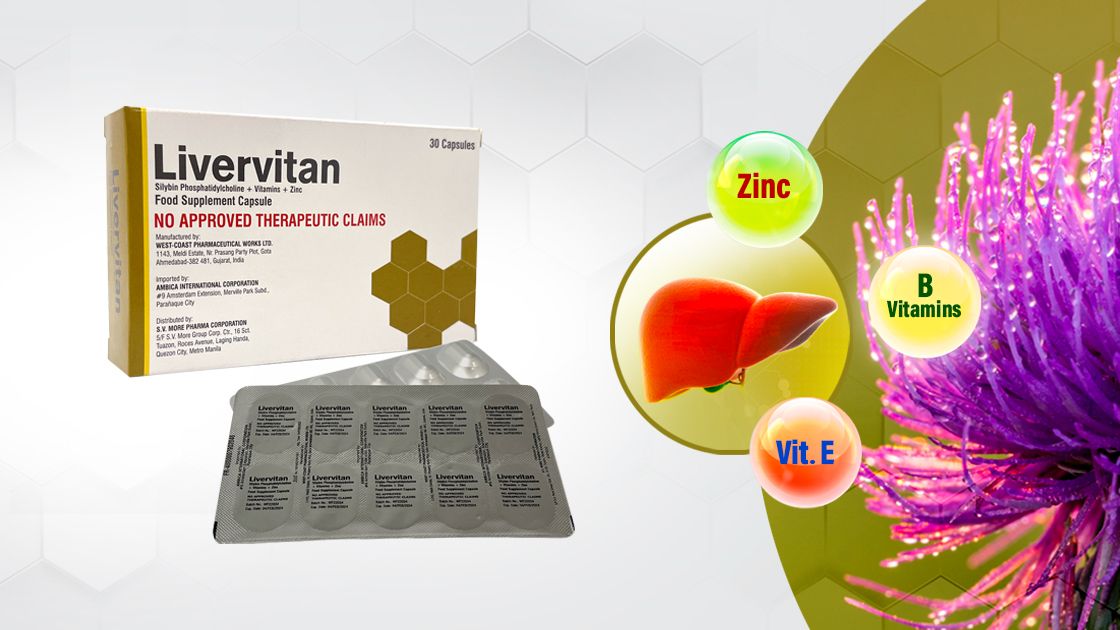 Livervitan Capsule
Did you know that our liver performs more than 500 vital functions, including metabolism of food, medications, and even alcohol that we consumed, to support healthy body functioning?
Give this hard-working organ the help and support it needs by taking natural, high quality hepatoprotective nutrients.
Livervitan is a silybin-based food supplement with 9 nutrients specially formulated to promote liver health.
• Silybin-Phosphatidylcholine is a complex of 2 widely-known liver protectors, Silybin, the major component of Silymarin/Milk Thistle, and Phosphatidylcholine, also known as Lecithin.
When combined with Phosphatidylcholine, Silybin is significantly better absorbed by the body with 4.6x higher bioavailability than when given alone. Among the various components of Silymarin, Silybin is recognized to have the most potent antioxidant and anti-inflammatory activities.
• Vitamin E and Zinc are powerful antioxidants that help protect the liver against the damaging effects of toxins and free radicals.
• Vitamins B1, B2, B3, B5, B6 and B12 help the liver metabolize substances, including proteins, fats, and carbohydrates.
Get all 9 high quality nutrients in every capsule of Livervitan, available in leading drugstores nationwide