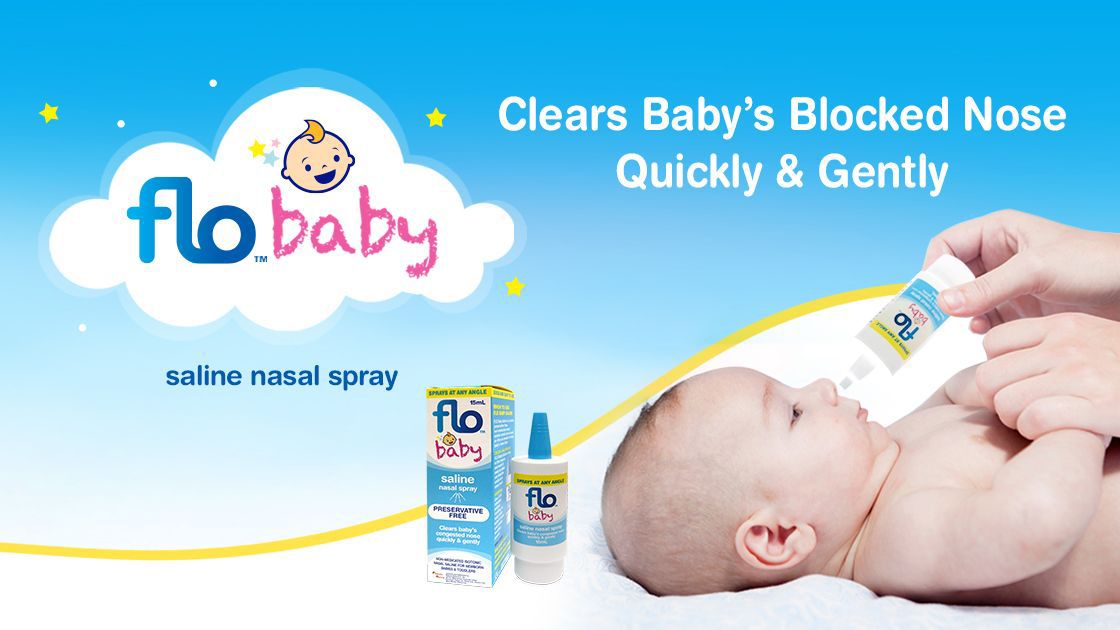 Flo Baby Saline Nasal Spray
Flo Baby Saline Nasal Spray
Clear and clean noses let your baby breathe, sleep and feed well! Your baby's delicate nose needs effective yet gentle cleaning. Flo Baby's unique formula, delivered in micromist form, ensures that your child's sensitive nose is cleansed safely and gently. Flo Baby's special bottle is designed to be sprayed at any angle, at the position of comfort of your baby.
Gentle to the baby's nose
FLO Baby Saline Nasal Spray provides a preservative-free, non-medicated, and sterile solution that can be used safely as often as needed to keep the baby's nose clear. Flo Baby contains no irritating chemical components and is formulated to closely mimic the body's own natural fluids making it gentle and will not hurt babies' delicate nasal tissues.
Sprays at any angle
The spray bottle employs a special system that allows spraying at any angle even upside down and may be used on your baby in the most comfortable position.
No 'suck-back' spray bottle
The spray bottle is designed with a no 'suck-back' feature to prevent microbial contamination, keeping the solution clean and safe for babies. Every time the bottle is pressed, the no 'suck-back' feature prevents outside air, bacteria, or mucus to enter and contaminate the device.
Soft micromist spray
The micromist feature ensures that the solution is delivered in fine particles allowing even distribution in the nasal passages and increasing the moisturizing action of the solution to the nasal cavity.
If symptoms persist, consult your doctor.