Vaccine vs. COVID-19: Where Are We Now?
As the world continues to struggle with the overwhelming impact of the current COVID-19 pandemic, vaccine researchers around the globe are diligently working on developing the means to definitively control the further spread of the deadly virus, SARS-CoV-2.
There are generally three phases of vaccine testing on humans prior to being licensed for use. As the U.S. Food and Drug Administration explains, Phase 1 or initial human studies are done to determine safety and ability of the vaccine to induce an immune response and is performed in a small number of closely monitored subjects. Phase 2 studies are done with different dosages of the vaccine and may have to enroll hundreds of subjects. Finally, Phase 3 trials typically enroll thousands of individuals to critically document the effectiveness and important additional safety data required for licensing.
In the draft landscape of COVID-19 line-up of vaccines released by the WHO on 20 July 2020, 24 candidate vaccines are already at various phases of testing in humans.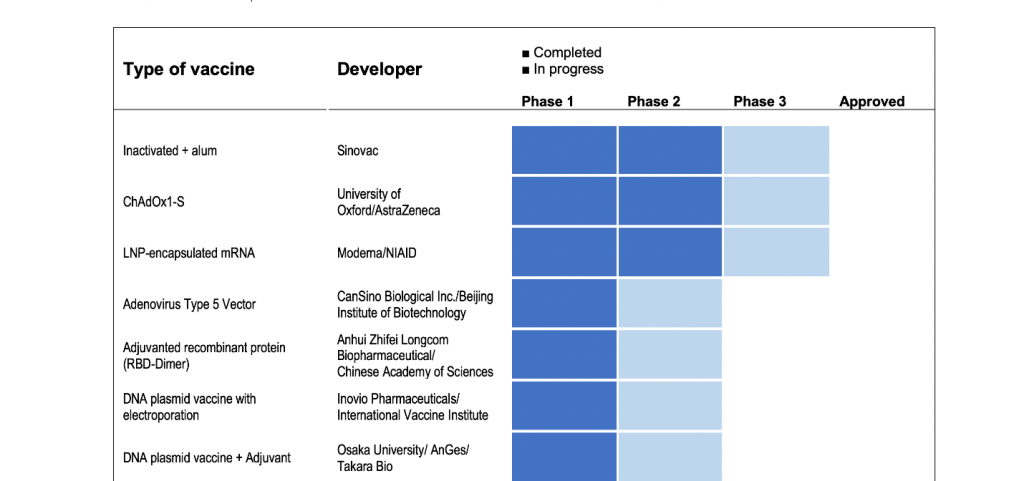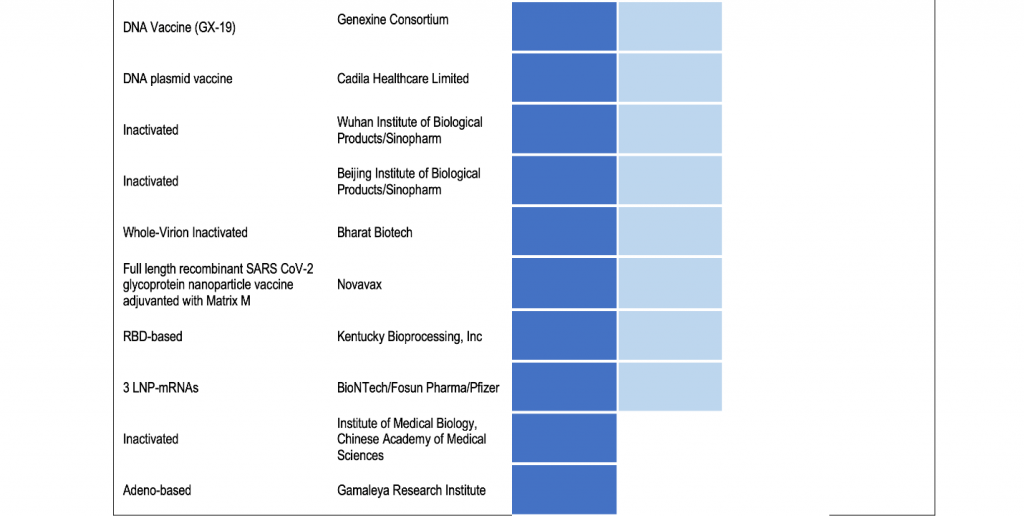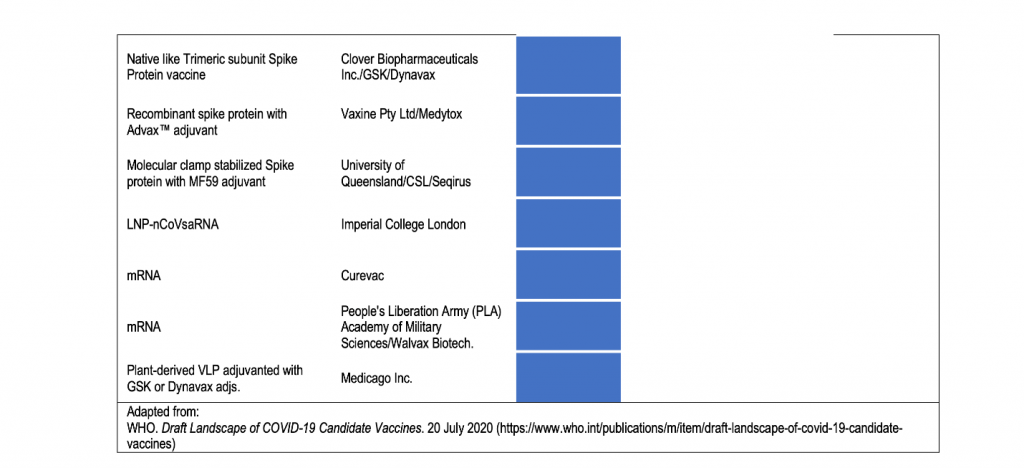 Since there is no specific treatment yet for a novel disease like COVID-19, the news about development of vaccines for this dreadful disease that has inflicted millions provides a ray of hope amidst the gloomy pandemic. The world now is in watchful anticipation of genuine outcomes.