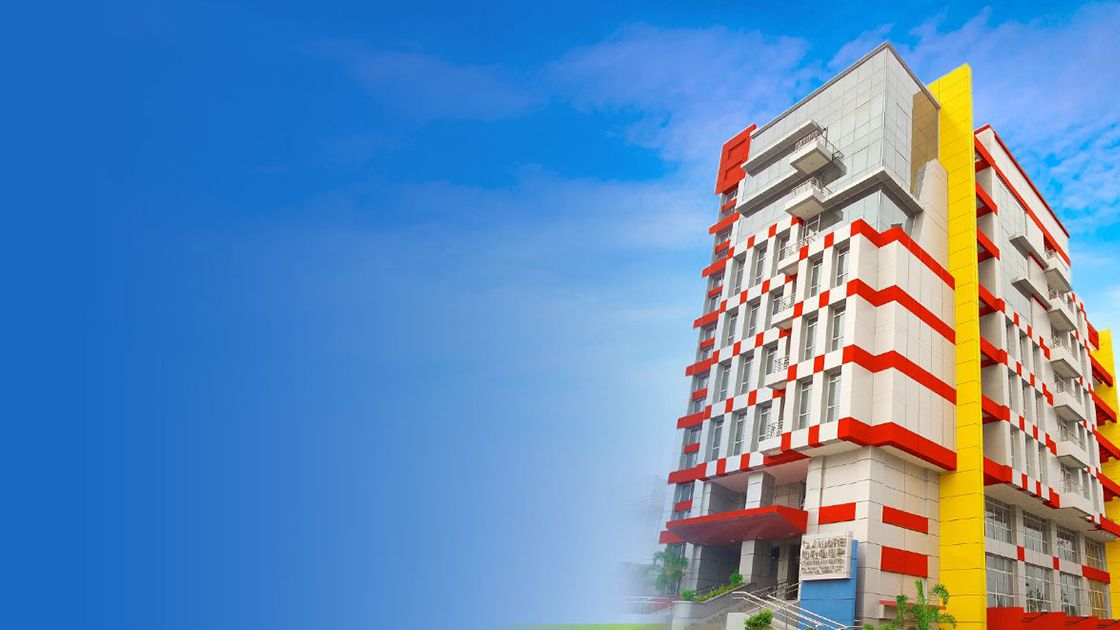 The Inception and Journey of S.V. More Group of Companies
About the Company
SV More Group of Companies is a 100% Filipino-owned pharmaceutical marketing firm composed of 3 Parent Companies and 7 Subsidiaries that act as their distributors. The Company markets its brands of adult and pediatric preparations spearheaded by its flagship products, high-dose B-Complex nerve vitamins. The product line-up is augmented by various lines of antibiotics, antidiabetics, analgesics, cough and cold preparations, steroids, and various kinds of nutritional supplements. Quite recently, the Company has gone into partnerships with multinational companies to exclusively distribute their global brands of gastrointestinal and ENT preparations in the Philippine market.

At this time, with its almost 400 employees, the geographic operational footprint of the Company spans the whole of the Philippines with all the key cities from Ilocos Norte in Luzon to General Santos in Mindanao being covered by one of the seven Subsidiaries.

In its more than three decades of operation, the Company has endeavored to become a world-class pharmaceutical marketing organization, making sure that its business practices and protocols adhere to international gold standards ensuring reliability not just in its products but more importantly, in its people.

The Company has an unflinching commitment to its mission of providing high-quality yet cost-effective pharmaceutical products for the prevention and treatment of various medical conditions afflicting our countrymen, helping the Filipino live longer, healthier, and more productive lives.


Our Story

The S.V. More Group of Companies' humble beginnings can be traced back to the establishment of S.V. More Pharma Corp. on the 25th of September back in 1987. The organization was founded by Mr. Alberto A. Santillana, now its Chairman Emeritus. Necessitated by their ever-expanding product lines, a second Parent Company, Pharma Nutria N.A., Inc., was created on 26 January 1995. The incorporation of these parent companies marked the beginning of the organization's growth from a small corporation of only 11 personnel.
The organization opened its first Subsidiary with the incorporation of S.V. More Pharma (Butuan City), Corp. on 31 July 1996. To fully establish its presence in the whole country, incorporation of other Subsidiaries in Metro Manila, Bacolod, Iloilo, Cebu, and Davao soon followed. In the chronological sequence of incorporation: S.V. More Pharma (Metro Manila and Luzon) Corp. was established on 20 September 20, 1996, Pharma Nutria N. A. (Metro Manila and Luzon), Inc. on 2 October 1996, S.V. More Pharma (Ilo-ilo City) Corp. on 22 August 1997, Pharma Nutria N.A. (Bacolod City), Inc. on 25 August 1997, Pharma Nutria N.A. (Davao City), Inc. on 29 October 1998, and S.V. More Pharma (Cebu City) Corp. on 7 April 2000.

The third Parent company, PNSV Asia Corporation, was established on 23 July 2002, with the organization currently planning for further expansion.
On the 18th of June in 2004, shortly before its 13th anniversary, SV More Group inaugurated its headquarters in Quezon City at 16 Scout Tuazon Street, its first company-owned building. The S.V. More Group Corporate Center is a multi-level structure that has 8 upper-ground and 3 lower-ground floor levels. This serves as the head office of all three of the organization's Parent Companies and two of its Subsidiaries, S.V. More Pharma (MM-L) Corp. and Pharma Nutria N.A. (MM-L), Inc.
Soon after, the Company embarked on constructing corporate buildings in the Visayas and Mindanao that served as regional offices and depots for its Subsidiaries operating in these areas. On 15 February 2007, the 3-story S.V. More Iloilo Pharma Corporate Center in Gen. Luna Street was inaugurated. Four months later, on 29 June 2007, the Pharma Nutria N.A. Inc. Corporate Center Davao officially opened its doors for business at Rimas Street in Bajada, Davao City. Two years later, the S.V. More Group Corporate Center Regional Office in Bacolod City was formally dedicated and inaugurated on 28 August 2009. In 2020, additional two offices were officially turned over, S.V. More Cagayan Corp. Office in Masterson's Avenue in Cagayan de Oro last 3 February 2020 and S.V. More Pharma (Iloilo City) Corporate Center on 9 March 2020. S.V. More Pharma (Iloilo City) Corporate Center is the second building in Iloilo City located in the bustling Central Business District of Mandurriao.
The flagship products consist of the Polynerv and Meganerv lines, which have been with the Company from the beginning. These products have grown with the Company through the years as it continually gained the trust and support of medical practitioners and consultants in the country.

The brands owned by the Company are toll-manufactured by the established pharmaceutical laboratories Hizon Laboratories (Phil.) and Lloyd Laboratories (Phil.). The global brands we are currently marketing exclusively in the Philippines are owned by Daewoong Pharmaceutical Co, LTD and Shin Poong Pharm Co, LTD of South Korea and ENT Technologies of Australia.
S.V. More brands of pharmaceutical products are available to customers and end-users throughout the Philippine archipelago from Aparri in the north to Zamboanga in the south via giant drugstore chains like Mercury Drug, Watson's, MedExpress and in other wholesalers and retailers in all key cities nationwide. These products are also available at the pharmacies of major private and government hospitals in Metro Manila like the Philippine Heart Center, St. Luke's Medical Center, Makati Medical Center, Lung Center of the Philippines, Philippine Children's Medical Center, The Medical City, Manila Doctor's Hospital, Capitol Medical Center, among many. In Visayas and Mindanao, availability in major local wholesalers and chain drugstores and major government and private hospitals like the Pablo Torre Memorial Hospital in Bacolod City, Iloilo Doctors Hospital and St. Paul's Hospital in Iloilo City, Cebu Doctors Hospital and Chong Hua Medical Center in Cebu City, Polymedic General Hospital in Cagayan de Oro City Hospital in Butuan City, Davao Doctors Hospital and San Pedro Hospital in Davao City, ensuring product availability for patients' access.
The Company's focus is on the Filipino talent. Its cogent advocacy is: Filipino-owned companies must invest in the skills and capabilities of their countrymen. This is proudly embodied in the Group' tagline, "The FILIPINO talent is worth the investment in GOLD".